Pop Smoke was taken from us at the age of just 20 back in February. Still, his legacy lives on through his music, thanks in part to fellow New York native 50 Cent, who vowed to finish Pop's debut album posthumously as a tribute to the fallen rap star.  Pop Smoke has never shied away from being influenced by 50 Cent, and he and the project's executive producer share many similarities, as 50 put it to the New York Times:
What you see when you talk to me is what happens when you get rich. What happened to Pop is what happens when you die trying.
Similarities aside, Pop Smoke is his own artist who had his own sound and had his own wave.  His movement was undeniable, and many listeners have a hard time NOT mimicking his deep, raspy flow after just a couple listens.  His rap style was infectious, and his signature "Brooklyn drill" sound was quickly becoming the most significant thing in the rap game.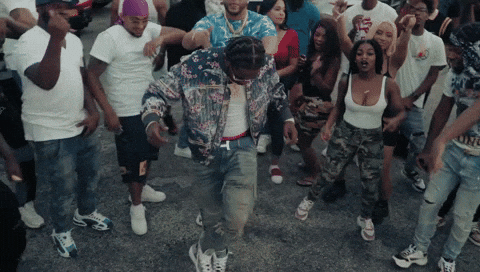 Knowing what we know about this album's creation, it's not surprising that some of the songs run a little short, and the album has several features.  For the most part, it still has a coherent flow, but if you're not a massive fan of Quavo, this album might not do it for you.  A quick 45-second intro called Bad Bitch From Tokyo (Intro) merges into Aim For The Moon, which is the first of 3 (!) Quavo appearances.  All that after also appearing on his single Shake The Room from his last project.  Aim For The Moon is by far the best of the 3, as Quavo's appearances later in the album take away from the momentum that Pop builds on his own, and personally, I don't think Quavo sounds good on these beats.
A couple of decent songs follow before the album really picks up steam with Gangstas – a piano-driven banger that wouldn't sound out of place on Get Rich or Die Trying, and Yea Yea, which is easily one of his best songs and a nice change of pace from his typical drill sound.  It's still Pop Smoke – but it's smooth as fuck.
Just as things seem to be taking off, Swae Lee and Quavo take turns sounding out of place on back-to-back songs.  The latter is a shame in particular because Future sounds pretty good opposite Pop Smoke, but Quavo's presence always seems to be the focus of the tracks that he's on.  Things get back on track quickly with a literally phoned-in performance from an incarcerated Rowdy Rebel on Make It Rain, and The Woo featuring 50 Cent and everybody's favourite rapper of the moment: Roddy Ricch.
More Quavo follows on West Coast Shit, which also features Tyga, and while it's a pretty good song on its own – this is the 3rd time you're hearing the Migos' member, and we're just 11 songs in.  Considering he usually sings the hook and has a whole verse as well, it goes without saying that you've heard A LOT of Quavo up to this point.
The next several songs on the album were clearly aimed towards the females, and as a big fan of R&B and slow jams, I'm here for it.  Pop might be even more of a natural at making love songs than 50, and 50 is one of the best and most innovative when it comes to making songs that appeal to both the gangsters and the women that accompany them. 
Pop sounds good crooning back and forth with Lil Tjay, but maybe even more so when he's on his own – which is something I was not expecting going into this album.  Nearly every song I like by the Brooklyn rapper is highly-aggressive and would not be confused for a love song.  Pop shows undeniable range while putting his own spin on classics like Into You by Fabolous and Differences by Ginuwine (Something Special, What You Know Bout Love).  I grew up loving both of those songs, and I was pleasantly surprised by Pop's rendition of both.
Got It On Me, a.k.a Many Men pt. 2 follows another slow jam featuring King Combs, and while some might point to an over-reliance on older material – when it works, it works.  The album closes with Tunnel Vision, which thankfully has no features, and Dior as a bonus song – because who doesn't wanna hear Dior again? 
I encourage listeners to make a playlist with all the songs from the album, excluding Creatures and Snitching, as the album flows a lot better with fewer interruptions from some of ATL's finest.  Album features from Lil Baby, DaBaby, and especially Quavo simply don't add much to the album and sound more like filler than they ever should on such an important project.
Pop Smoke has proven that he doesn't need to stand beside someone else to shine.  Sure, he could use a familiar melody or two to give it that universal appeal, but let's be clear: Pop Smoke is a superstar.  Unfortunately, we'll never get to see just how far he could have gone, but I have no doubts that Pop Smoke would have been running the rap game for the next several years if not for his untimely passing.
Full album here:
IT'S SPREADING LIKE WILDFIRE!