Nathan's Hot Dog Eating Contest is exactly what the world needs right now.  In light of recent attempts by both the NHL and NBA to resume play, a significant number of players have tested positive for COVID-19.  With the world of sports seemingly on pause for the foreseeable future, enter Major League Eating to save the day.  With slightly different rules this year, including being inside and without crowds, it should be interesting to see if the competitors are affected by the changes, but more importantly, it will be great just to get to see people compete again.
My money is on defending 6-TIME champion Miki Sudo, who I had the pleasure of seeing compete live along with the Incredible Hulk himself, Nick Wehry, at last year's World Poutine Eating Championship, and now I'm a fan for life.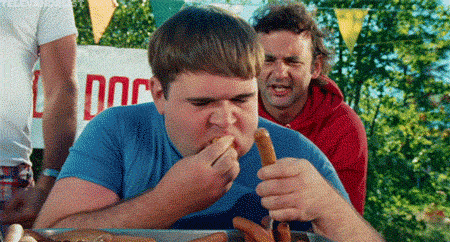 Nathan's goes down next Saturday, July 4th and will be airing live on ESPN at 12:20 PM EST.
Live sports are just around the corner!